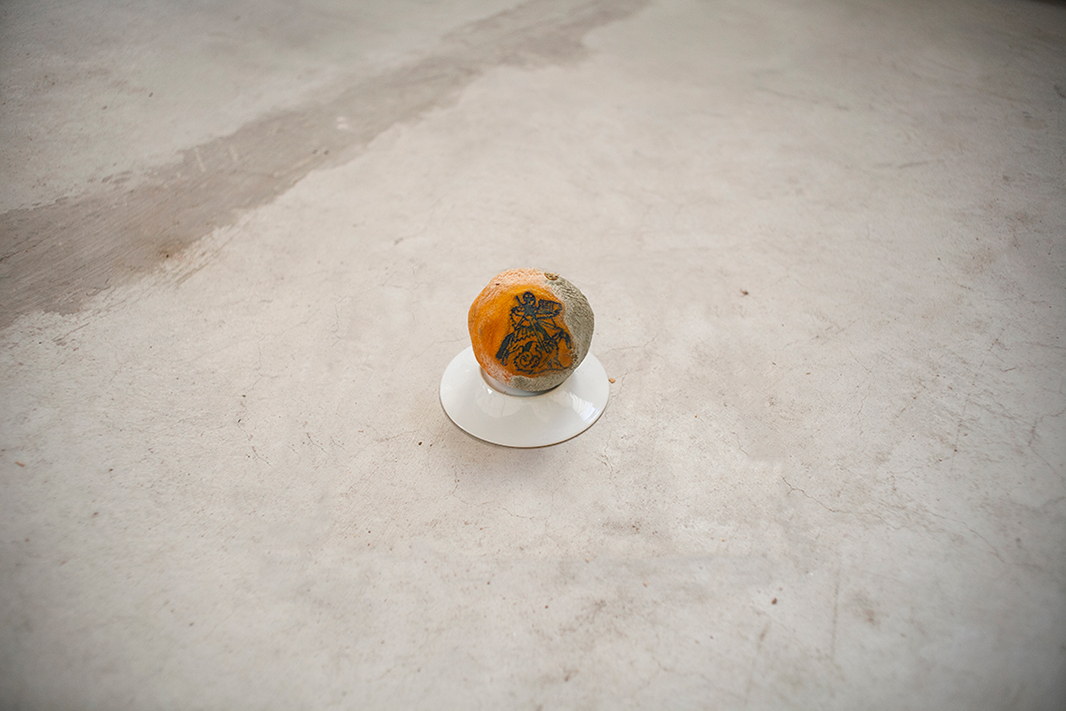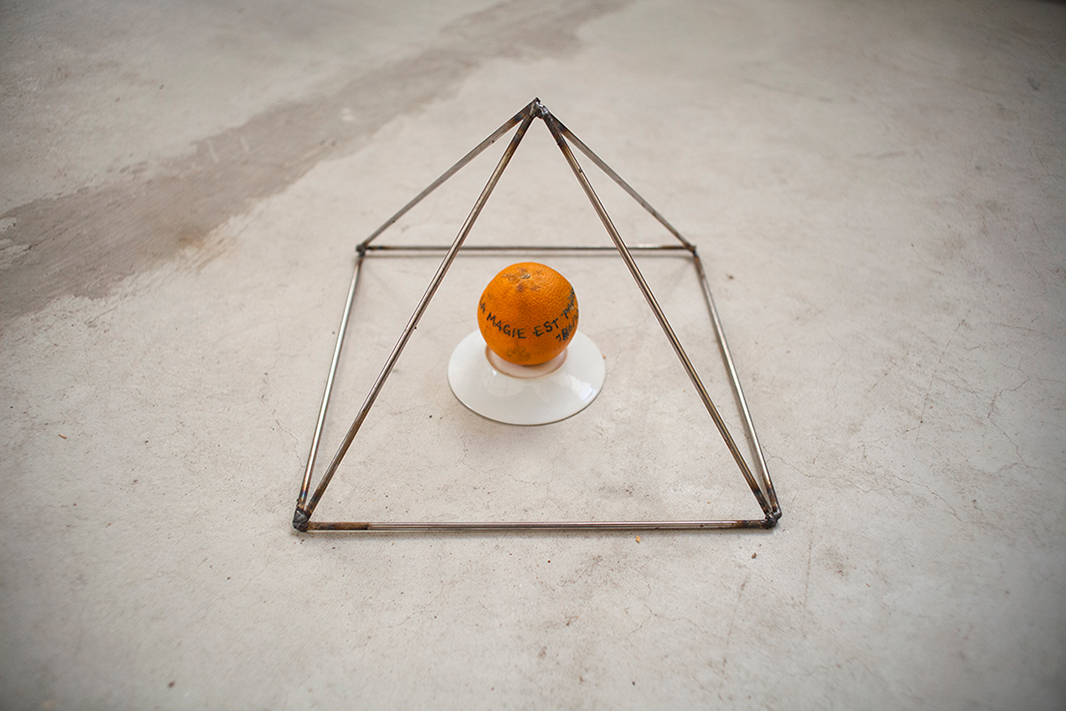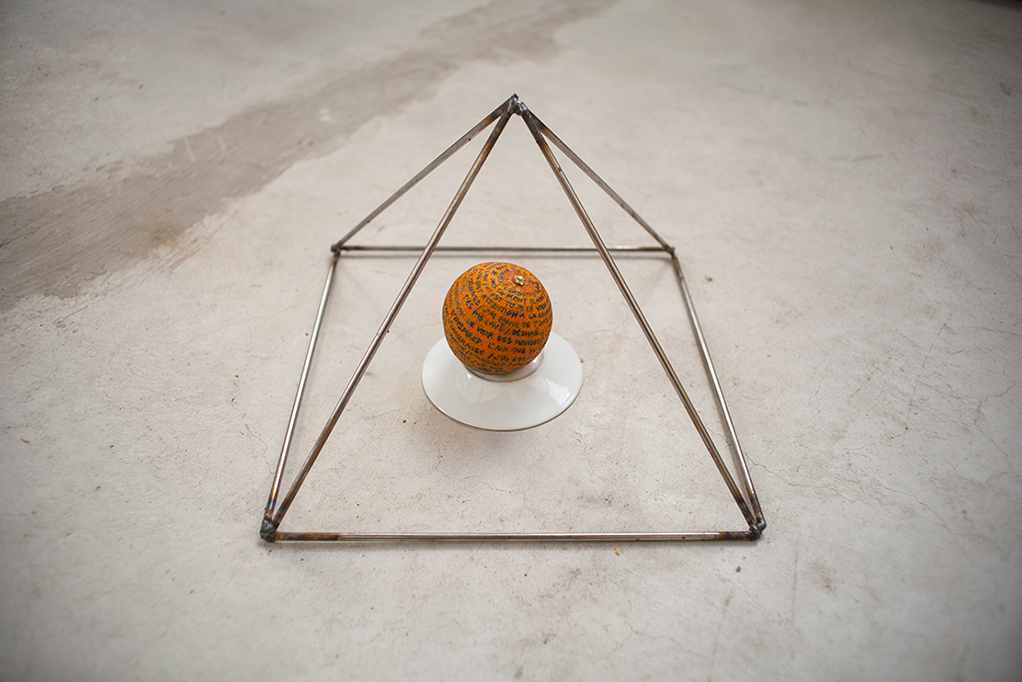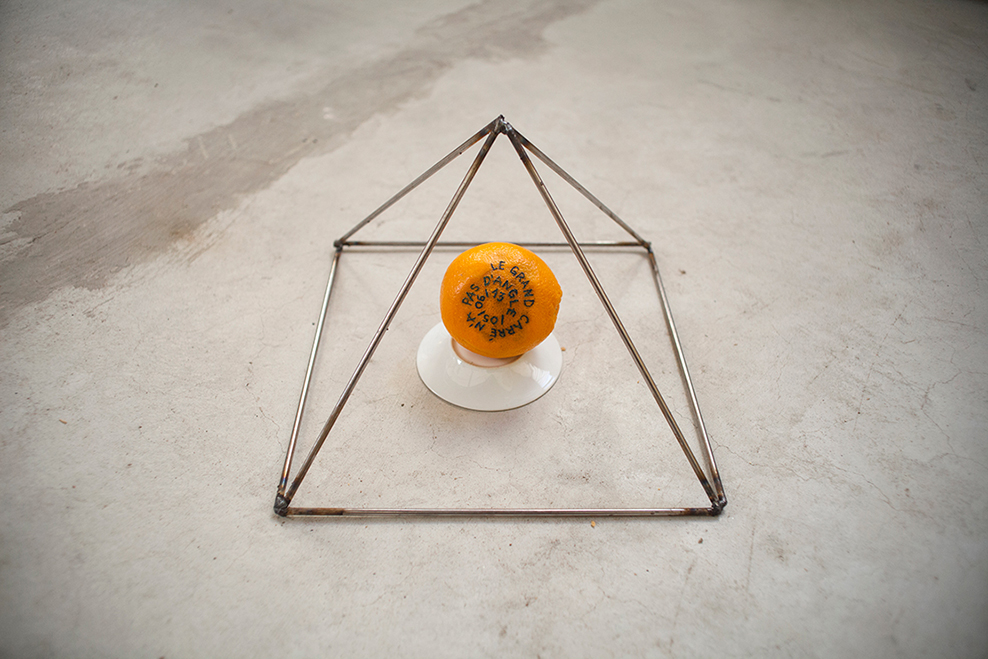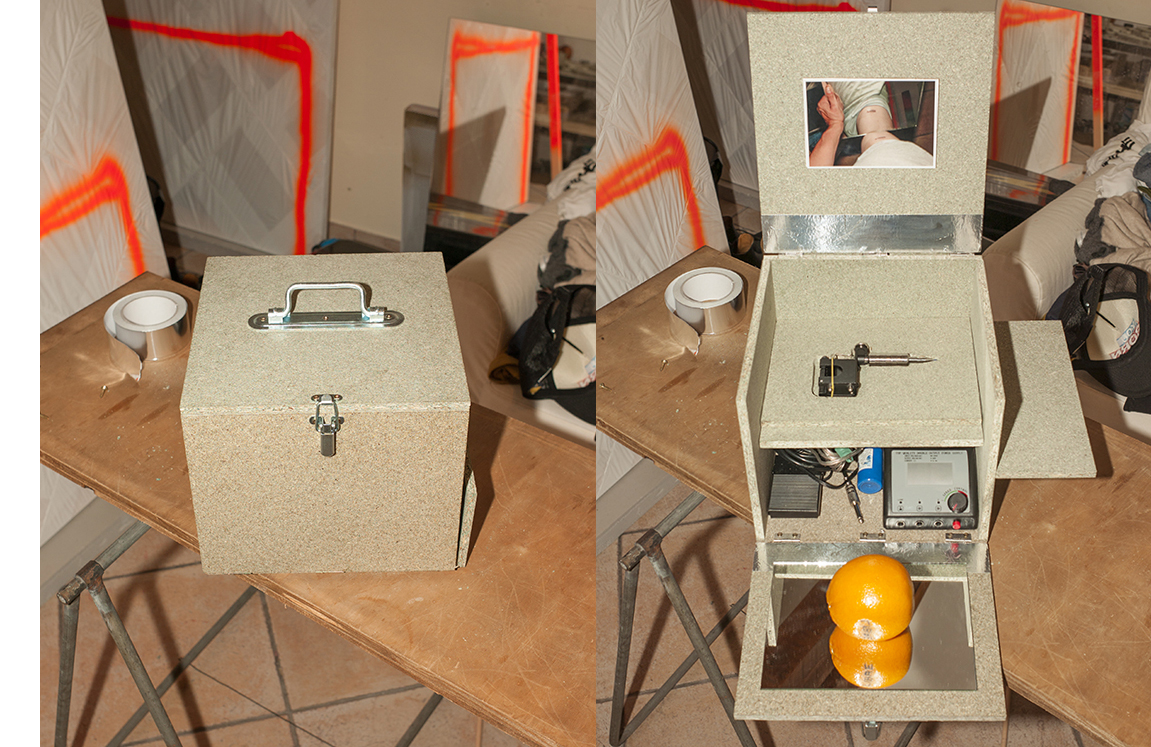 {"TEXTUAL" ORANGES_2014 - mummified oranges / pyramides / saucers -
{ORANGE "TEXTUEL"_2014 - orange momifié / pyramides / soucoupes -
I tattooed poems on oranges.This practice has been developed to be produced in the exhibition space of a gallery. Then sold in front of this space in the street. A colleague told me his grandfather has found a method to mummify organic elements. So I went filming him telling about his pyramides. Then his method was applied the to «textual» oranges.

Je tatouais des poèmes sur des oranges. Cette pratique à été développé pour être produite dans l'espace d'une gallerie. Puis, seraient vendu à l'exterieur, dans la rue, pour une exposition, «voir Bruges et vomir». Un confrère me parle de son grand_père qui à trouver une technique pour momifier des éléments organiques. Donc nous sommes allés le filmer.
Ensuite sa methode a été appliquée aux oranges "textuel".