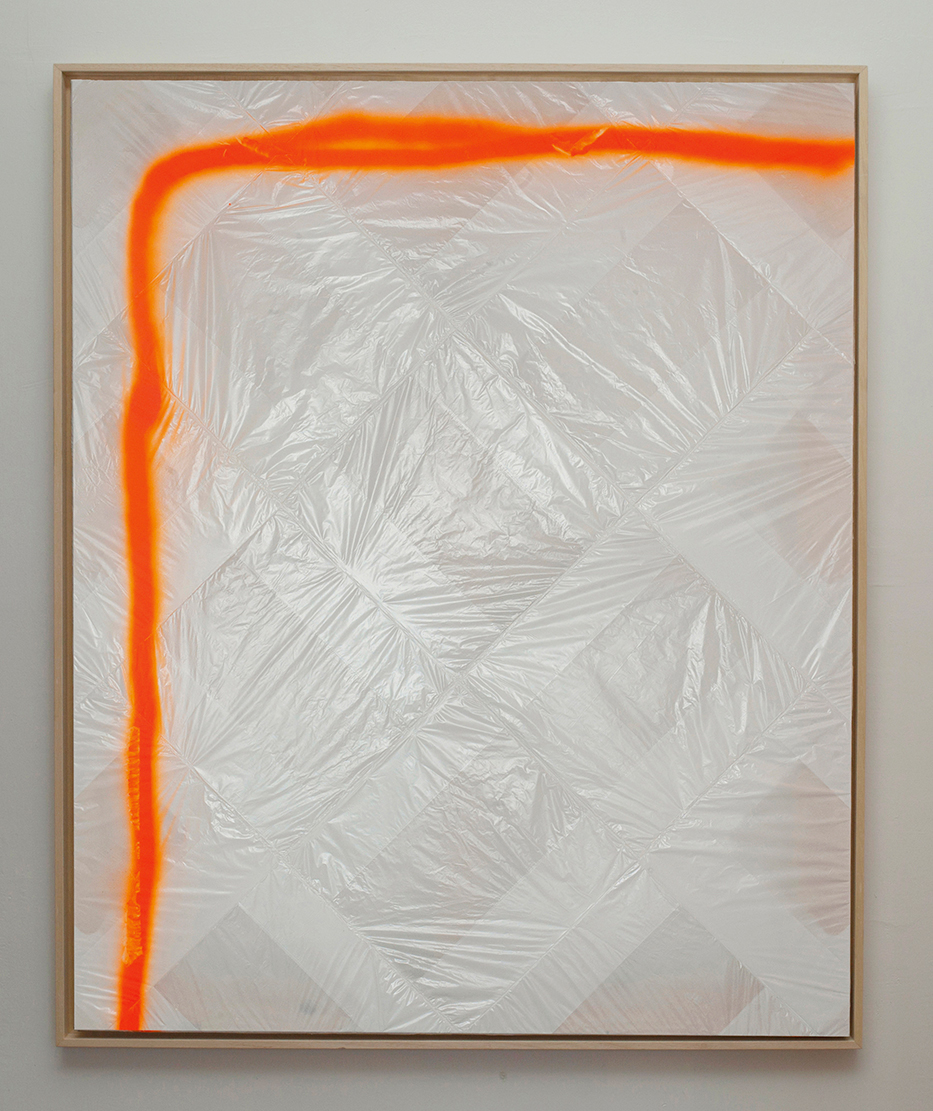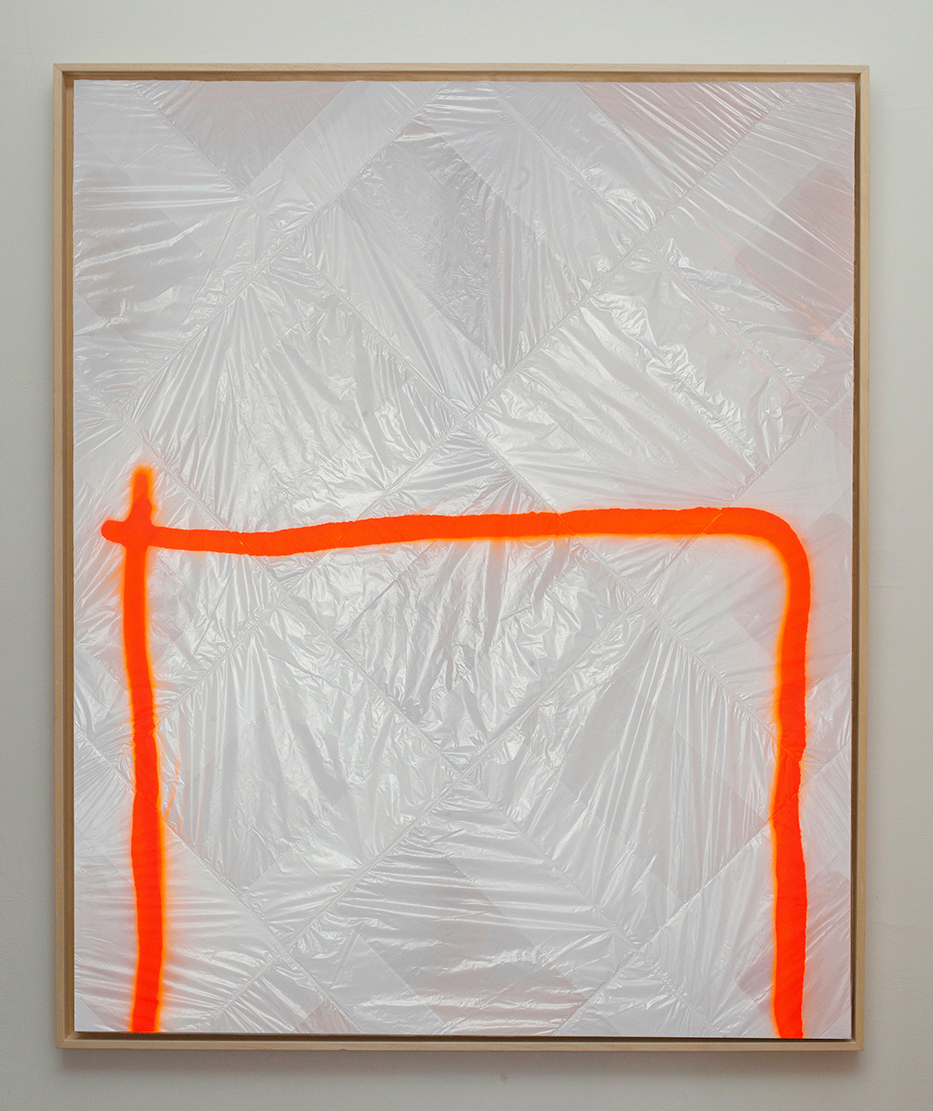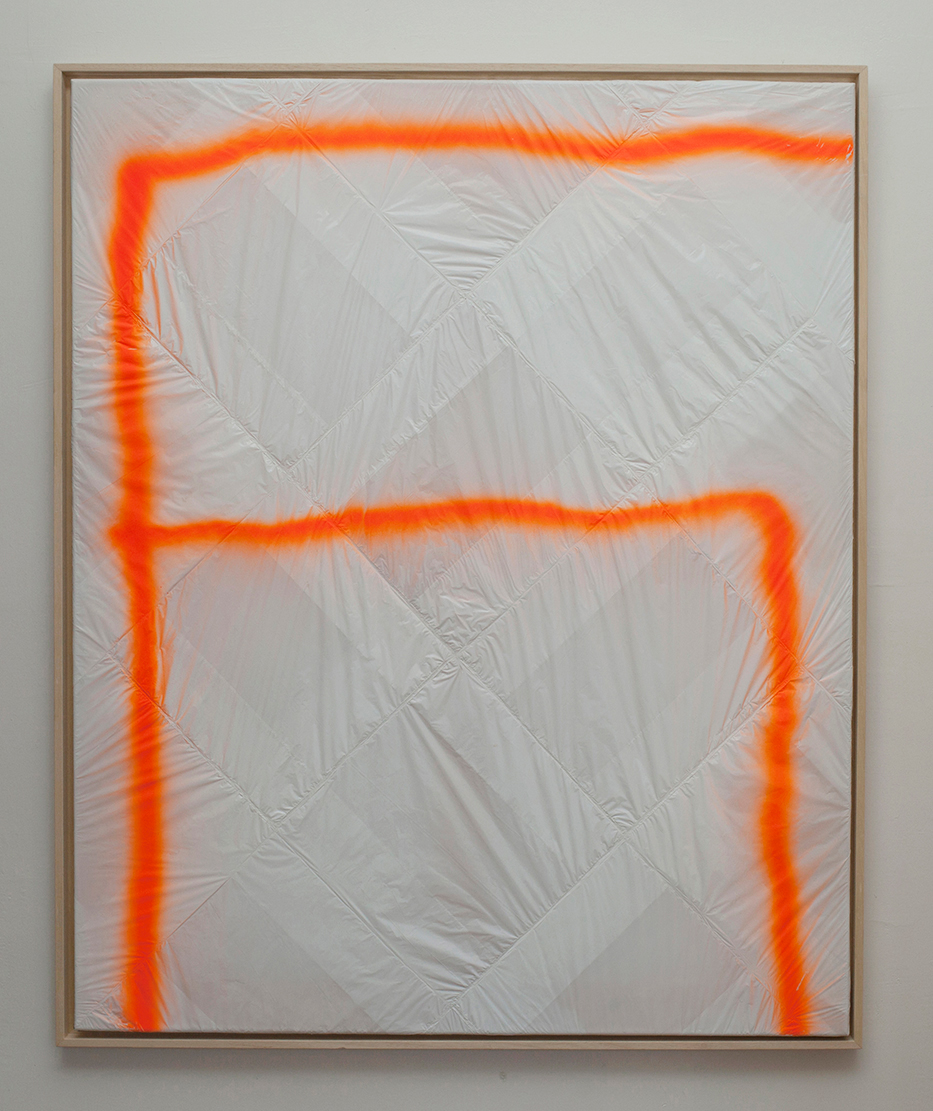 I LOVE YOU SINCE EVER - heat-sealed plastic bag - marking paint - 90 x 110cm - 2013

The lines are reproductions of ground markings construction. There's in their functional aesthetic traces of our time, and in their short time scales a kind of race. Puting them in relation to assemblages of plastic bags produces a balance between slow and organized actions and freer and faster movements more brutal.There's fist two kind of lines. After they are assembled. The titles give a sentimental dimension that is addresses to Painting.
I LOVE YOU SINCE EVER - sacs plastiques thermosoudés peinture de marquage de chantier 90 x 110cm - 2013

Les lignes sont des reproductions de marquages au sol de chantier. il y a dans leur esthétique fonctionnelle la trace de notre époque et dans leur temporalité courte une sorte de course. Les mettre en rapport avec des assemblages de sacs en plastiques produit des équilibres entre des gestes lents et organisés et des gestes plus brutaux, plus libres et plus rapides. Il y a d'abord deux types de lignes, elles ont ensuite assemblées. Le titre apporte une dimension sentimentale qui adresse à la peinture.